These have provided the industry for the town for many years, initially lead mining in the limestone and finally the quarrying of both the gritstone and the limestone. Latterly, for many years, these industries had not progressed well and so the town itself did not develop into an urban sprawl as many other towns have done, in fact it was starting to deteriorate.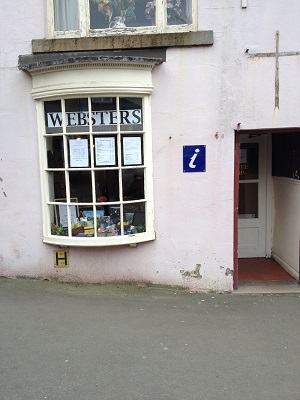 In the early 1980's a project was started with the aim of renovating the town to return it as far as possible to its eighteenth and nineteenth century appearance.
This renovation work was carried out carefully using much professional advice and culminated in the town receiving the 'Europa Nostra' award, an award made by the European Union for outstanding improvement. It also attracted the attention of the Prince of Wales who called the town's revitalisation project 'brilliantly imaginative'.
To preserve the town's history and present it to interested visitors the local WIRKSWORTH CIVIC SOCIETY set up the Heritage Centre with the aim of providing the Story of Wirksworth. In addition the Heritage Centre has always had a keen interest in encouraging the study of individual family histories within the area.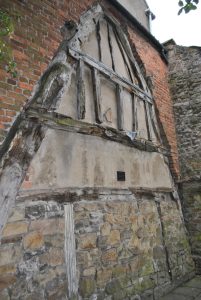 Recently the whole of the PARISH REGISTERS, together with Memorial Inscriptions have been researched and published on the internet by Mr. John Palmer, himself a descendent of a Wirksworth family.
Wirksworth Heritage Centre now owns two buildings in the town, both of which need considerable investment.   The inheritance of a large building in 2010 added to the burden of being asset rich and cash poor.  The majority of this building,  was empty and in poor repair internally.  The Heritage Centre has struggled with the inaccessible nature of the current building, with its steep hill to the entrance and the lack of modern facilities to generate the income required to sustain the museum facility and the buildings.
The Trustees have taken advice from many professionals over the last two years including a feasibility study into all our assets, valuations and advice on our properties and advice from the District Council.  The result has been that the Trustees and the Board of Management have voted unanimously to proceed with an ambitious, but exciting plan to move the Centre into the much more accessible premises fronting St. Johns Street, based on a sustainable business model, which will allow the museum and archive to survive for at least another generation.